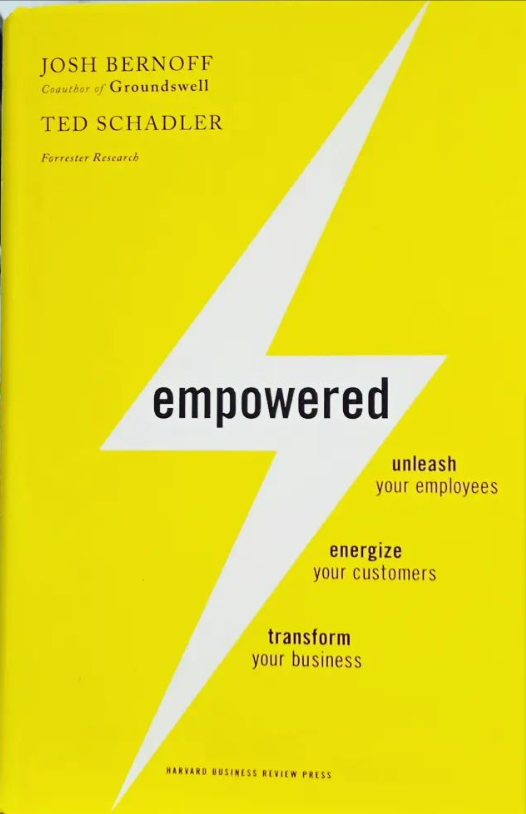 About the authors
JOSH BERNOFF is the coauthor of the Business Week bestseller Groundswell, the "best book ever written on marketing and media" (Advertising Age). He is senior vice president, idea development, at Forrester Research.
TED SCHADLER is a vice president and principal analyst in Forrester's IT Research Group. His work over thirteen years at Forrester has focused on disruptive technologies and how senior decision-makers should harness them.
This book is a must-read for any innovative company that would like to encourage its employees to go above and beyond to exceed the expectations of consumers in order to maintain a competitive advantage.
Bernoff and Schadler's timely book provides practical advice for businesses on how to engage their creative employees to create success. What and how marketing, sales, customer service, management, and information technology must evolve. 
The question is whether company executives will let them.
The authors performed a poll of 4,000 information workers in US organizations (source: Forrester's North American Technographics Empowerment Online poll, Q4 2009 (US)).
They examined employees by company, industry, and job description and discovered four states of mind:
1. 34% of employees do not believe they have the authority to solve problems. They only try
to do their jobs.
2. 14% act resourcefully but don't feel empowered, and their company doesn't support their creative efforts to solve problems.
3. 34% of workers feel empowered but don't act. They are moving along with their company to solve customer problems, but don't have access to the right technology through their
company.
4. 21% of workers feel empowered and resourceful. They are using new technologies and know that the company wants them to help customers.
Companies use Facebook, Twitter, YouTube, and blogs to spread the word about their products and services. Nowadays, the same technologies that empower customers are available to employees..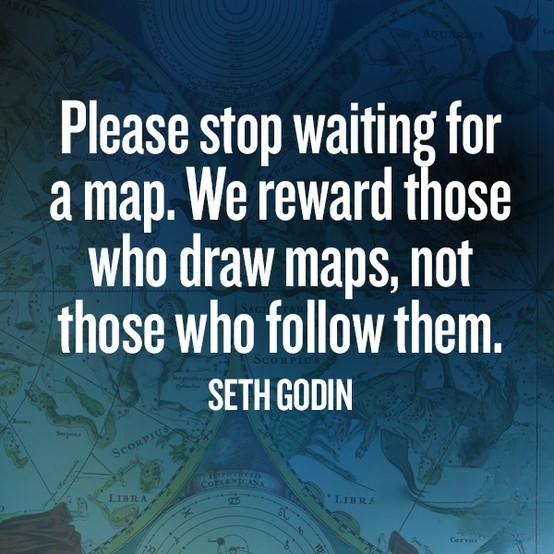 A case study of Black & Decker
Persuasive video transforms the online experience
Let's look at the story of Rob.
Rob is in charge of teaching salespeople at Black & Decker. There are a lot of complicated goods that the company needs to explain and sell to stores of all sizes, from Home Depot to a small corner store. Rob used an in-house learning tool that organized the PowerPoint slides to teach the sales teams.
Then Rob looked at YouTube more closely one day. He saw the potential where other people saw cats on skateboards. He bought a video camera and worked with the sales teams to make videos to promote their goods.
Thousands of people watched the videos on the Black & Decker YouTube channel. The sales teams wrote down the problems they were having, the features of their products, and the best ways to solve them.
Take a look at the Black and Decker YouTube channel: https://www.youtube.com/user/BlackandDeckerTv/videos
Rod is the type of person who gets things done. They want the companies they work for to succeed and are often the biggest fans of the companies' goals and aims. However, they also have a desire to improve things on their own rather than just accept things as they are.
Rob was able to do well because his manager backed him up. To give his sales training the video library it needed, he needed a video server and help from IT.
Video is now one of the best-performing types of content. A video can help you reach
a larger audience, and drive more traffic and engagement to convert more people into customers.
To learn more about how to build a video marketing strategy, go deep into my favorite online video platform, Vidyard https://www.vidyard.com/
I was very fortunate to meet Tyler Lessard, VP of Marketing at Vidyard, and Andrew Davis, a bestselling author and internationally acclaimed keynote speaker, during the last Conex event, which was held in August 2019 in Toronto. Conex is an incredible annual event for content marketers around the US and Canada, with some of the biggest names in content marketing, including Ann Handley, Jay Baer, Marcus Sheridan, Mark Schaefer, and Seth Godin, to name a few.
My first video, Employee Experience – Intellio IT Recruitment Company, (all rights reserved to my former employer), was a powerful experience! and it marks the beginning of something new and exciting, yet more than a little scary! such as choosing the topic that would be discussed, writing the scenario, and talking in front of a camera, all from scratch! Both Tyler and Andrew were very kind to take a look at my video (and that's in front of a big audience!) and give me their feedback.
These are the people who have shaped and guided my thinking as I've travelled the road of
content marketing wisdom.
"If you give a crap about each of your employees, you can cultivate the right culture that leads to team continuity and, as a result, a strong company. That's what I aim to do here at VaynerMedia. I want to build the best human empire in the history of time.", Gary Vaynerchuck. 
A plan to get your customers inspired.
It's easy to see why marketers haven't used these methods to give buyers more power. They know how to use ideas like reach, positioning, and key performance indicators (KPI) to make a marketing plan and track how well it's working, but they don't have a plan for word of mouth and don't know how to talk about it. Customers who are given power are people. We need to think of people as having power.
Your client is a marketing channel. In the new marketing channel, influence begins after the sale.
Marketing is about resonance. The best marketers seek ideas about what resonates with customers.
A new service discipline: Groundswell Customer Service
Nowadays, customers are making a lot of noise using the social media platform. They tweet and post on blogs, Facebook, and YouTube. Their voices, taken together, are more persuasive than any advertisement campaign..
According to the authors, a groundswell customer service is a discipline where the employees connect with their clients wherever they are making noise, e.g., post and comments on LinkedIn, helping them and turning them into broadcasters of positive messages.
Here is what you need to create a new customer service system:
Listen: use a tool like Salesforce Social Studio. I use another great tool, Mention, to identify people talking about a brand, company, or industry. Until you know what people are saying, you don't know where to start. And until you have a tool like this in place, you can't be efficient in addressing online service issues.
These popular social media tools can help you gain deeper insights into your social media metrics:
Staff: build up a social engagement team. One of the best ways to prove to consumers that your brand has real humans behind it is to reveal the humans that work behind the brand. The key is to create a powerful system that not only addresses service issues but also helps them gain word-of-mouth marketing opportunities.
Concentrate on the experience: When customer service is a cost, the primary aim is to deal with them. All customer service should have the goal of improving the experience for customers to get them to spread positive word-of-mouth. It makes sense to treat every customer as a potential influence and every online post as the source of that influence.
Plan to evolve: Twitter remains the best tool to deal with customers for those working in the eCommerce sector because it's so immediate and easy to reach. But as social technology evolves, the employee who implements these systems needs to review them every six months with an eye to focusing on new techniques and tools that customers are adopting.
The key is to put the client at the centre so that you can solve their immediate problem, which creates word-of-mouth. And you can solve their ultimate problem by empowering the employees to serve them better.
True customer service is achieved when service is not just a corporate function but a corporate value.
Zappos's love affair with customers
At Zappos, customer service isn't marketing; it's everything.
Here are the company's core values, developed by the employees and used in evaluating hires:
Deliver WOW Through Service
Embrace and Drive Change
Create Fun and a Little Weirdness
Be Adventurous, Creative, and Open-Minded
Pursue Growth and Learning
Build Open and Honest Relationships with Communication
Build a Positive Team and Family Spirit
Do More with Less
Be Passionate and Determined
Be Humble
The company was brought by Amazon at a valuation of over $1 billion. Amazon had the Zappos brand because their service reputation was such a big part of what Amazon coveted.
Every employee has ideas. Some of them evolve into innovations, products, methods, or businesses. Others just stay ideas.
Reid Hoffman, an entrepreneur best known for being the co-founder of LinkedIn and author of " The Start-up of You", " Like a band of superheroes, your company has its own origin story. You won't always be able to find the heroes you need. Your competitors may tie up all the star employees. You must mold your own superheroes and turn them into an unstoppable force. ".
3 elements that companies must focus on to transform the best ideas into projects.
Speed:

driven innovation needs to move forward, otherwise the employee cannot make progress, will give up and go back to their regular jobs. Fast is better than slow; better a fast "no" than an indeterminate "we'll get back to you."

Feedback from the organization:

the best ideas cross-organization silos. Managers use the intranet or tools, like Slack, to forward ideas to experts in the company.

Software that supports innovation:

no matter what software you use, make sure it fits with your company's internal system.
 Don't wait for your company to change. Create the change yourself. Don't be afraid to try, fail fast, and fail often. Give yourself permission to try something new.
Psychological Safety: Put the spotlight on your employees
Empowering employees means giving your team members permission to take action and decide within your organization. It attracts smart people, and it makes your company a more enjoyable and creative place to be.
Companies need to create open environments where new ideas are encouraged, and team members feel empowered to take risks to uncover solutions. When a workplace atmosphere is created where employees feel valued and are encouraged to take pride in their work, employers can promote peak performance.
"To be successful as a leader, you have to be willing to empower your teams and encourage them to think outside the box. You have to relinquish control in some areas and be open to innovation and improvements."  Michael Schneider, Human capital specialist, Welltower, source: Being a Successful Leader Doesn't Mean You Always Get Your Way — It's Actually the opposite.
The more you empower your employees, the more they will grow and thrive.
Remember, big projects start small. Then get bigger. They spread and become strategic. As Malcolm Kar, Intel's chief information security officer, says, "Make people the new perimeter".
With this kind of transparency, employees feel highly involved in the business, allowing them to think and act like the company owners in daily decision-making.
Better engagement means better productivity.
Today, customers insist on innovation. Technology may be at the core of digital transformation, but it's influenced and driven by people first… or, at least it should be.
Do you see your current work as a job, a career, or a calling?
How can you craft your work to have more meaningful?
What changes can you introduce?
Let us know in the comments.
.