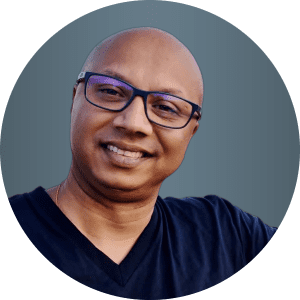 My name is Kannen Parmanum, and I hold a Bachelor of Sociology from the University of René Descartes, Sorbonne-Paris V, now known as Université Sorbonne-Paris-Cités, France. I'm an eager learner committed to refining my leadership and recruitment skills, primarily focused on technology and content marketing.
I have been interested in the ever-evolving digital transformation space for most of my life; this enthusiasm has led me to research new techniques and trends with practical applications while also sharing book reviews based on what these books taught me.

On a personal level, I enjoy reading books on philosophy and astrophysics, which provide me with valuable creative insights into problem-solving techniques.
My ambition is focused on making strong, impactful contributions to high-performing teams.

All views expressed here are purely mine and intended only for informational purposes without any guarantee or endorsement from past or present employers.